Corvair Engine for the Dragonfly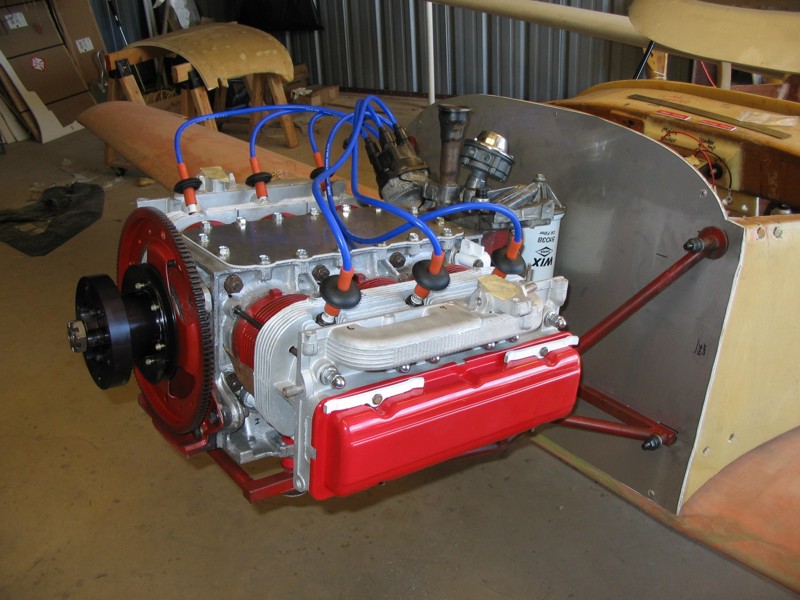 My Engine Runs!
April 22, 2005 - William Wynne turns the key and my engine turns over a couple of times and fires up perfectly! See photos and movie clips
Search Engine for FlyCorvair.com
Photos of my Corvair conversion process
Conversion Specifications
Will a Corvair Engine fit a stock Dragonfly cowl?
Used by permission from Terry Bailey

Other Corvair Photos
Information about Corvair
Corvair Parts and Services
Used Parts
Corvair Tech Tips
---
Send me

E-mail


Return to Main Dragonfly Page


Return to Dave's Page